Small Green Tiger Long Silk Scarf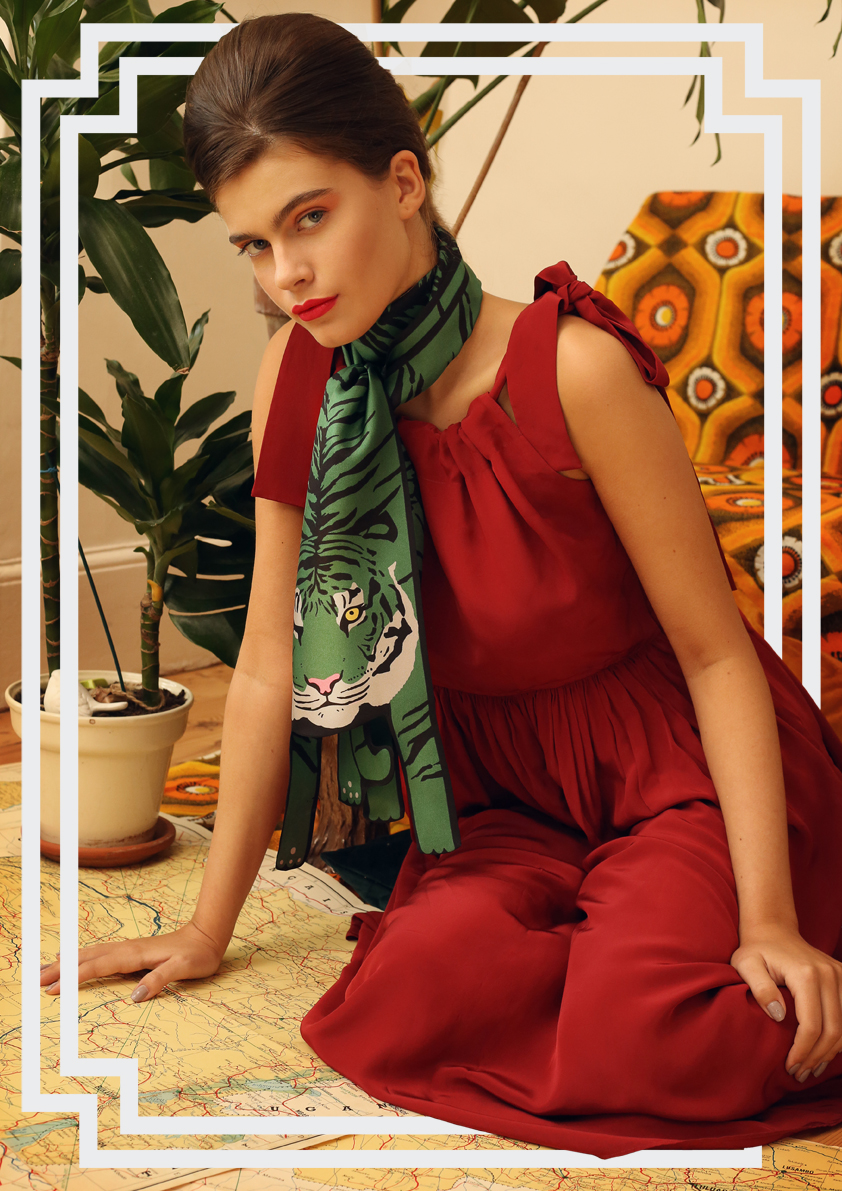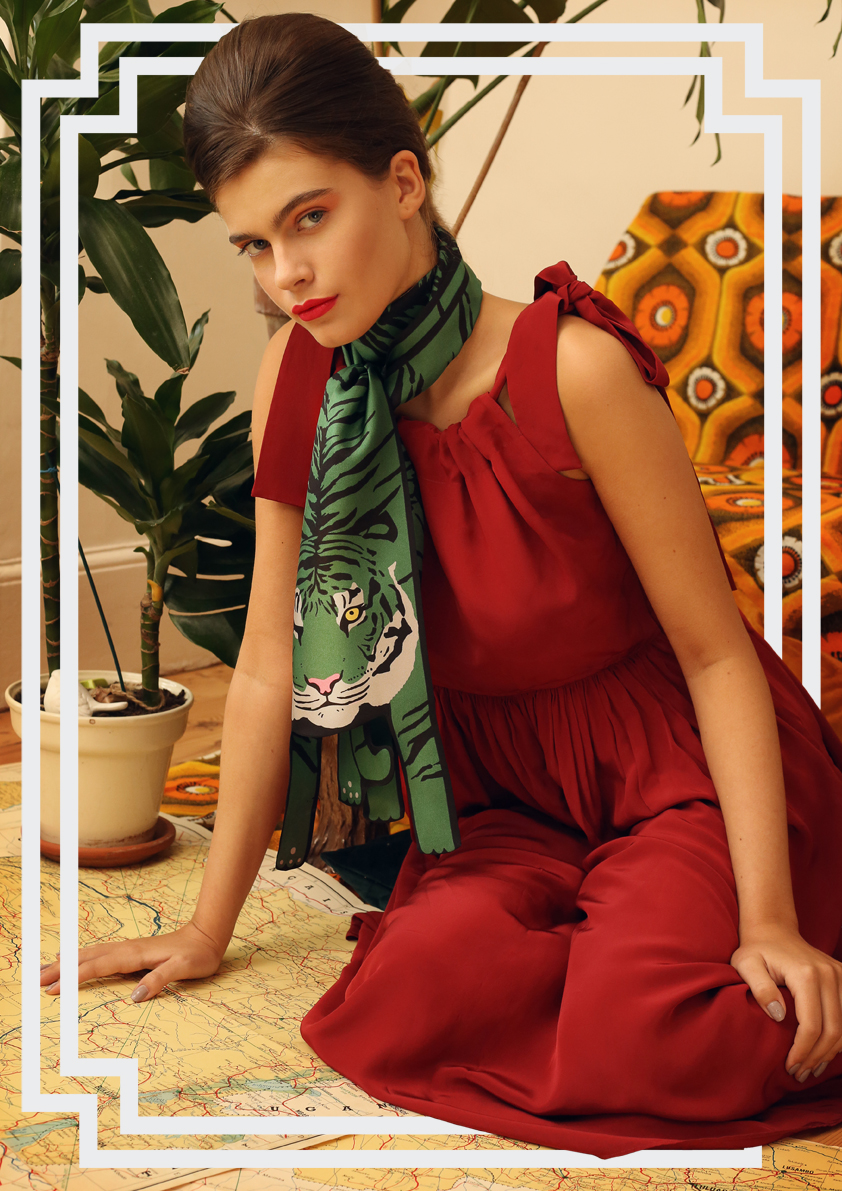 Small Green Tiger Long Silk Scarf
Rrrrrrr! Roar! The Small Green Tiger long silk scarf can be worn around the neck as a traditional long scarf, as a headscarf in the hair or tied around the waist as a belt. This designer silk scarf is our fun and animal-friendly twist on the traditional fur stole.
Spring Summer 2018 designer silk scarves and accessories
Made of 100% twill silk, you can now drift off to sleep with our super soft Blue Jaguar Silk Eye Mask!
Printed on both sides, our eye masks are soft to the touch and have an elasticated back, they also come in a handy matching travel pouch.
This is our holiday postcards long silk scarf, it features illustrations of dreamy hotel stickers and summery postcards, lemons, and colourful flowers! Made of 100% twill silk, this long cravat style scarf is great worn around the neck for a very chic 1970's inspired look, or even tied in the hair as a headscarf.