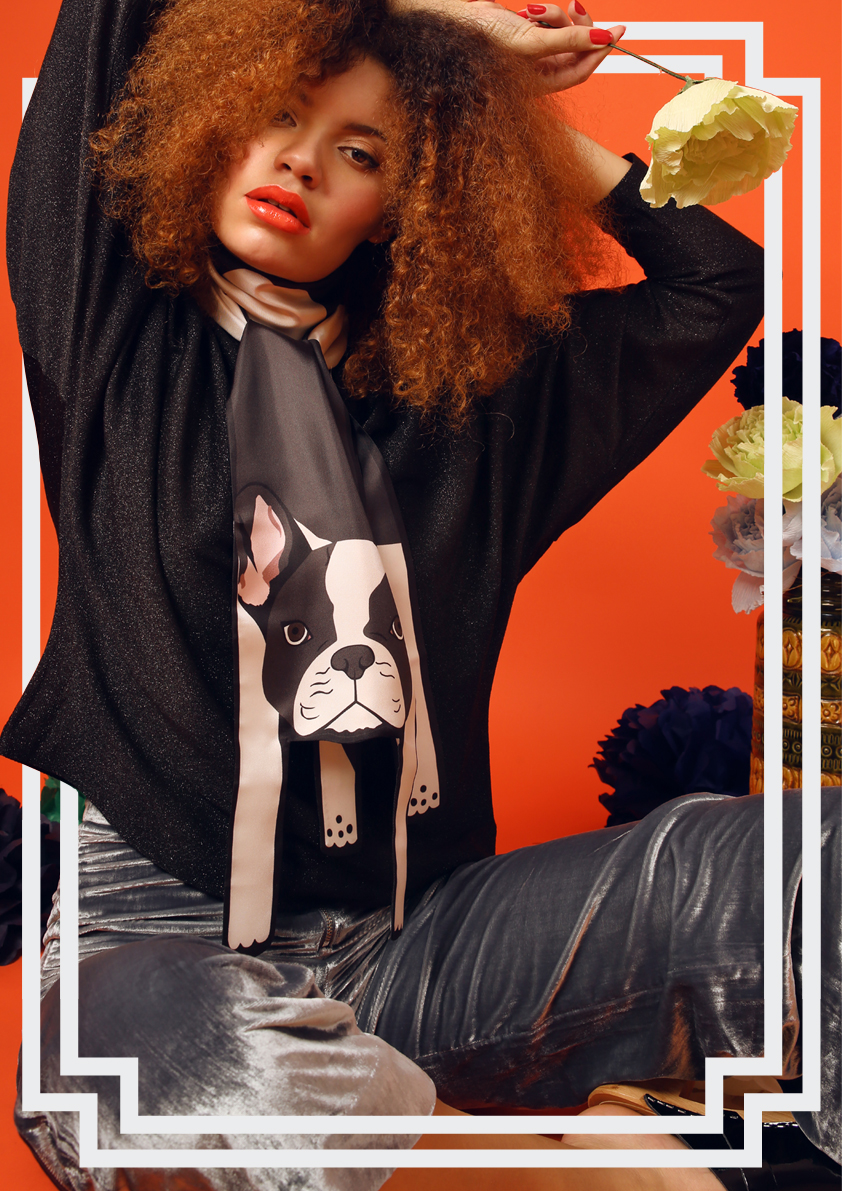 Discover our range of dog print silk scarves, accessories and blouses below
This is our Dalmatian Print wrap-up top, made of 100% silk satin, the top features two symmetrical black & white Dalmatian dogs on the sleeves, as well as an inside belt to adjust to a more glamorous fitted evening look or wear it loose over a t-shirt for a relaxed outfit.
A playful Dalmatian plays centre stage on this luxuriously soft cashmere blend scarf. Team it with your winter ensemble for a cosy treat.
Cosy up with this designer cashmere blend scarf decorated with your favourite canine companions, pompoms, flowers and bows. Team it with a winter jacket for the perfect cover-up during the winter months.
This luxury cashmere blend scarf is decorated with a melody of canine friends. Featuring Dalmatians, Poodles, King Charles Spaniel and the loyal Schnauzer against a pink background with gently frayed edges. A must-have winter warmer!
Brighten up any outfit with this cute designer silk collar, decorated with Dalmatians and flowers. This detachable collar can be teamed with a simple dress, t-shirt or jumper to add a personal touch of style.
View More Animal Print Scarves & Accessories
Scarf Knots
Discover ways to wear and tie your animal print silk scarf and accessories
Discover our animal scarves in the press and media