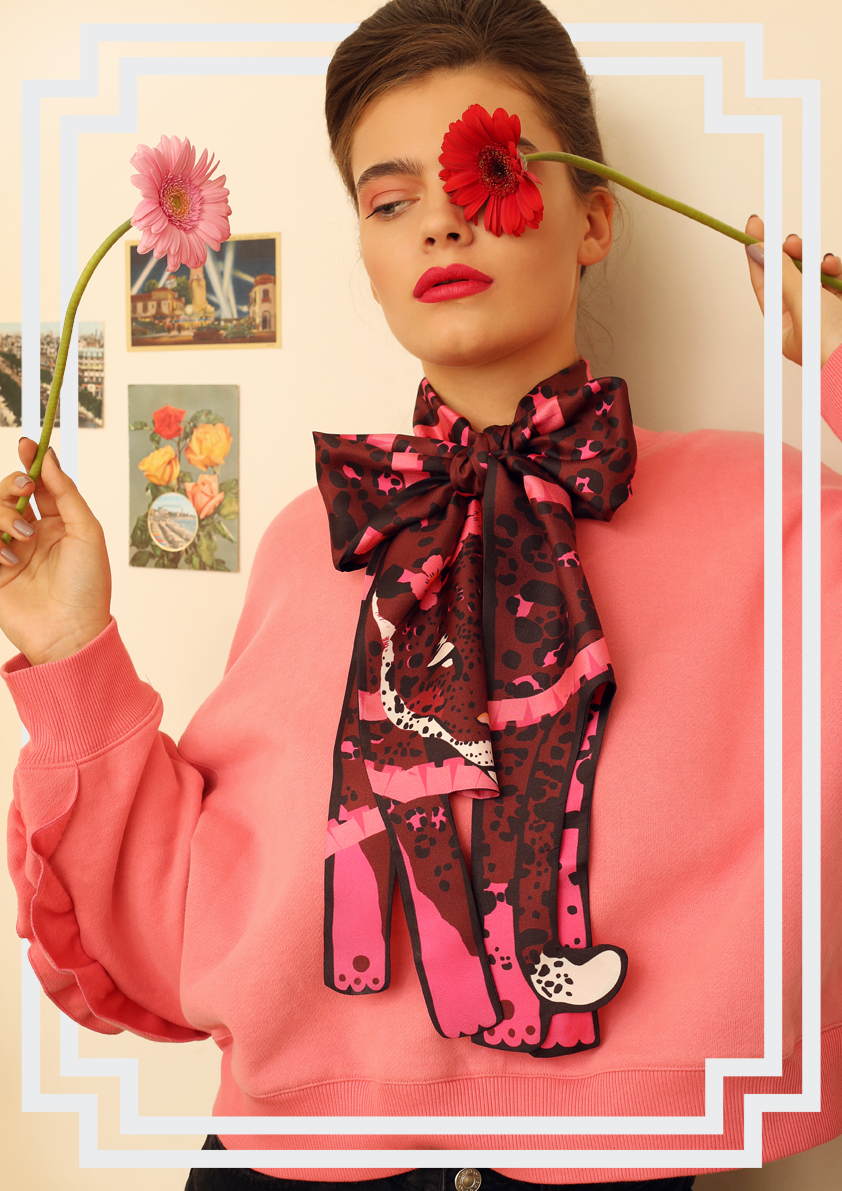 Discover our range of leopard print silk scarves, accessories and blouses below
Do not disturb, somebody's having a rest!
Our Jungle Gold Jaguar Silk Eye Mask is perfect for getting a much deserved rest while staying super stylish on a long flight to a dream destination or simply in your very own bed!
Printed on the finest 100% Silk Twill, our eye masks are soft to the touch and have an elasticated back, they also come in a pretty silk travel pouch.
Why not add some animalistic chic to your outfit with this red jaguar print skinny scarf? Made of 100% twill silk, this is this season's star accessory! Wear it as a headscarf or as a cravat for sophisticated looks!
This very fun designer padded scarf is perfect for the new season, it will keep you warm and fabulous during the cooler months! The scarf features a lovely red jaguar print, and is padded for a very warm and cosy feel. It also has a very cute faux-fur tail, as well as two little pop-up ears on the face.
View More Animal Print Scarves & Accessories
Scarf Knots
Discover ways to wear and tie your animal print silk scarf and accessories
Discover our animal scarves in the press and media